My new book, Indigenous Peoples and Human Rights: International and Regional Jurisprudence (Bloomsbury, 2016), is now available:
http://www.bloomsbury.com/au/indigenous-peoples-and-human-rights-9781901362404/
A 20% discount is available on checkout by entering the code "CV7".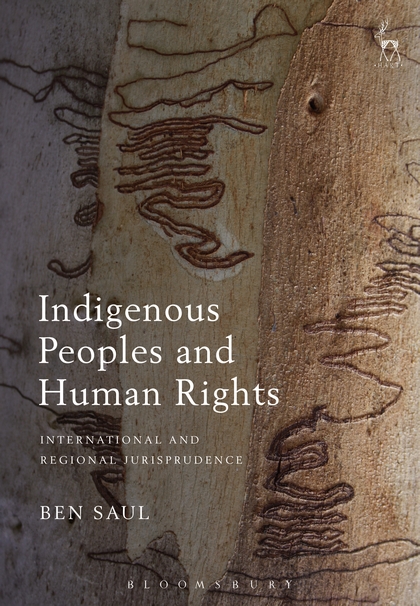 Indigenous Peoples and Human Rights explores how general human rights standards have enabled, empowered and constrained indigenous peoples in claiming and defending their essential economic, social, cultural, civil and political interests. The book examines the jurisprudence of United Nations treaty committees and regional human rights bodies (in Africa, the Americas and Europe) that have interpreted and applied human rights standards to the special circumstances and experiences of indigenous peoples. It focuses particularly on how human rights laws since the 1960s have been drawn upon by indigenous activists and victims to protect their interests in ancestral lands, natural resources, culture and language.
It further explores the right to indigenous self-determination; civil and political rights; economic, social and cultural rights (including labour rights); family and children's rights; violence and discrimination against indigenous peoples; and access to justice and remedies for violations. The book also discusses international and regional efforts to define who is 'indigenous' and who is a 'minority', and the legal relationship between indigenous individuals and their communities.
The jurisprudence considered in this book significantly shaped the UN Declaration on the Rights of Indigenous Peoples 2007, which particularises and adapts general human rights standards for indigenous peoples. The book concludes by exploring future normative and implementation challenges in the light of the standard setting and consolidation, and political momentum, surrounding the UN Declaration and associated UN human rights mechanisms.